The Mayor of Crewkerne is the Chairman of the Town Council and is selected by Councillors from within their membership. The Mayor represents the town at many civic events and is invested with a Chain of Office (see image below), which is engraved with the names of past office holders. The Deputy Mayor deputises at meetings and civic events for the Mayor and is also invested with a separate Chain of Office.
A list of past Mayors and Chairmen of the Town Council can be found in the Council Chamber.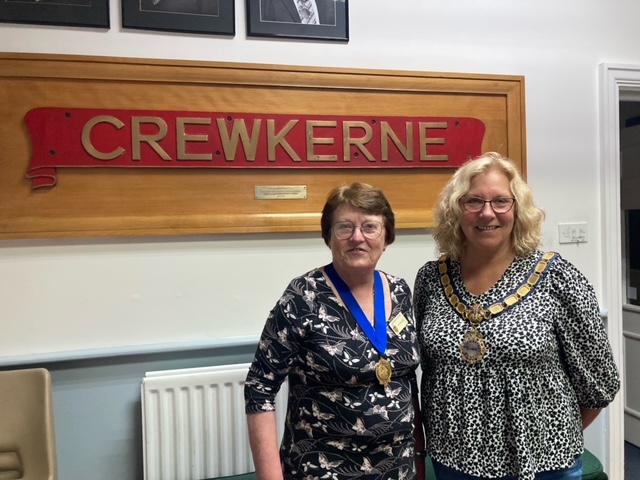 Mayor of Crewkerne, Councillor Alice Samuel and Deputy Mayor Councillor Kathy Head.